Mentoring
 We provide a personal mentoring service using online video conferencing. Find out what's in season during regular online sessions and confirm your plant identification via a WhatsApp 'hotline' with Graham and Christine.  Click here for details and an application form.
Small Family Groups
These walks can be tailored to suit your family and their interests and normally run for around 2 to 3 hours.  Depending on the season, you can choose to focus on hedgerow, mushroom or seashore.
We will arrange to meet in an area that you choose (we can help with the selection).
We'll highlight which plants are edible and advise on sustainable harvesting.
You will then be able to return at your leisure and collect your own foraged foods.
Walks can normally be booked on Thursday and Friday afternoons or at weekends. We may be able to accommodate alternative days with sufficient notice.  If it is more than 20 miles from Falkirk we'll add a small charge to cover mileage. Prices can be found on our shop page. 
Private Groups/Clubs
We offer ad hoc private group, club or family foraging walks tailored to your requirements.  Please get in touch via the Contact page with the outline of your request.
Hedgerow Walks
Learn to identify  commonly found plants and how they can be used. Take a leisurely walk through the countryside.  Experience some new flavours and textures.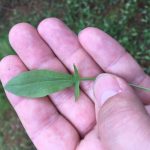 Mushroom Walks
Experience the fascinating world of fungi. Learn how to confidently identify edible mushrooms and where to look. Find out some of the ways we rely on fungi.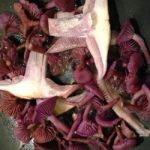 Seashore Walks
Learn how to identify edible plants and seaweeds that thrive on our coastline. We will be right at the water's edge during the walk so you'll need your wellies! Book